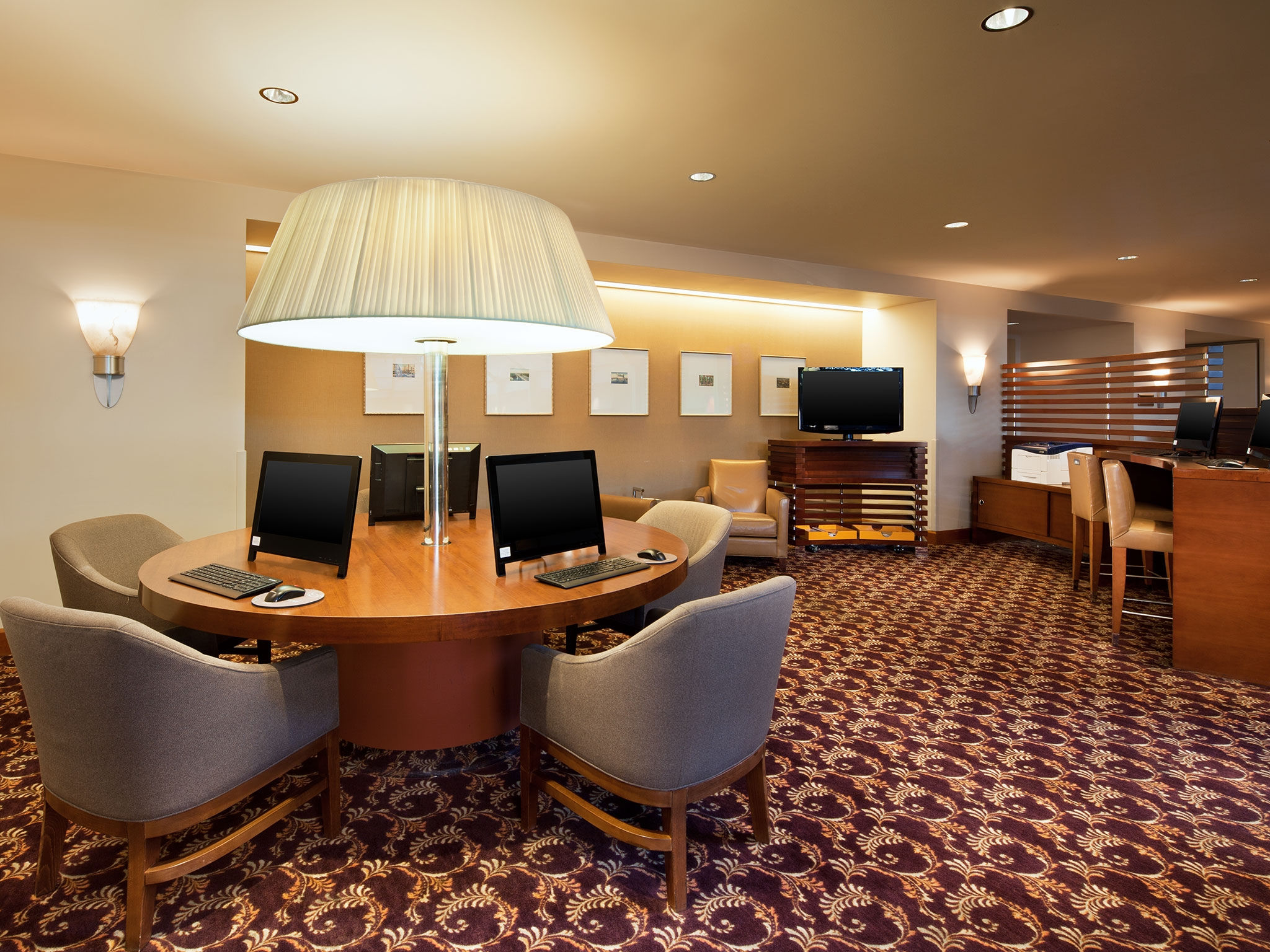 Stay connected at the Sheraton Grand Sacramento Hotel with Wi-Fi access in your guestroom, or work smart at the Lobby Workstation. The Lobby Workstation features internet stations, complimentary WiFi and Ethernet ports (for hotel guests), and printing and fax capabilities. The Lobby Workstation is open 24 hours.
Connect: Relax. Work. Reach out. Socialize. Stay connected to what matters most to you at the Lobby Workstation.
Relax: Take a moment to relax at the Lobby Workstation. Be alone but not lonely. Grab a drink or snack. Watch a game. Catch up on news. Chat with friends. There's a comfy chair waiting for you.
Meet: Out of town doesn't mean out of touch. Exclusively at our hotels, the Lobby Workstation is a destination, an experience, the place to be. Catch up with colleagues or get down to business in the communal style atmosphere with comfortable seating and semi-private spaces. Say "hello." Socialize. Stay connected.